Sarah Frohman – Executive Director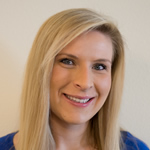 Sarah has various fields of work experience including: 17 years of Retail experience, 10 years of child care experience, and 6 years of Administrative work. These skills have equipped her well and she is now the Executive Director of the Swenson Children's Foundation. She also spent many years volunteering at The Rock Church in San Diego, CA.
Sarah attended elementary, middle school and graduated high school from Santa Fe Christian Schools. She graduated from California State University San Marcos with a degree in Sociology with an emphasis on Youth and Families.  Sarah interned at programs that assisted women and children in abusive situations. She has always had a heart for children and wants to serve her community in bringing faith and hope to those experiencing difficult situations.
Sarah and her husband Josh desire to show encouragement and compassion to all those around them. They continually pray and know God will open up the doors to how they can impact people's lives for the better.