Mark Stevens – Board Member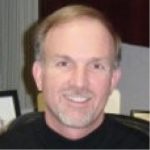 Early on in Mark's career, he established himself by building teams of experts and motivating them to achieve goals. He started companies that allowed him to lead and become an executive as the companies grew. He learned and became an executive through on-the-job training. Mark also returned to school in 2002 to get his MBA in business management from Pepperdine University.
 Starting in 2009, for 11 years, Mark has been the Executive Pastor and COO, of The Rock Church, maintaining operational logistics for the entire diverse megachurch business operation along with a team of staff and volunteers of 2,000+. He was actively involved in establishing policies that promote ministry culture and vision. His input was instrumental in handling the daily operations of the company and the work of executives from IT, Marketing, Sales, Finance, Construction, Stewardship, and more. He was a key member of the senior management team. Mark's skill set cultivates and motivates a high-quality team of staff, volunteers, and community leaders. 
Mark and his wife Karen have been married for 45 years and have been blessed with 4 children, 3 boys and 1 girl. In Mark & Karen's free time they enjoy spending time with their 7 grandchildren along with running their nonprofit, Marriage Refuge. They began Marriage Refuge to coach couples and take their relationships from surviving into thriving!